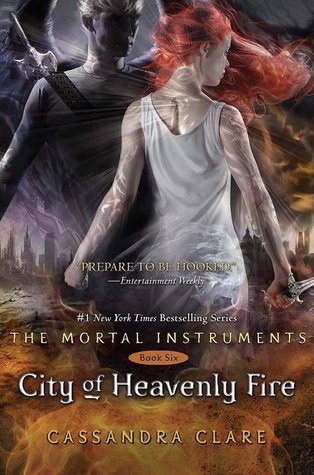 Title: City of Heavenly Fire

Author: Cassandra Clare
Genre:  YA, Fantasy, Paranormal
Length: 725 pages
Series? Yes, Last of 6 books
How Did you Read it? EBook & Hardcover
Viewpoint: Third
Find the Author: GoodReads
Goodreads Summary: In this dazzling and long-awaited conclusion to the acclaimed Mortal Instruments series, Clary and her friends fight the greatest evil they have ever faced: Clary's own brother.
Sebastian Morgenstern is on the move, systematically turning Shadowhunter against Shadowhunter. Bearing the Infernal Cup, he transforms Shadowhunters into creatures out of nightmare, tearing apart families and lovers as the ranks of his Endarkened army swell.
The embattled Shadowhunters withdraw to Idris – but not even the famed demon towers of Alicante can keep Sebastian at bay. And with the Nephilim trapped in Idris, who will guard the world against demons?
When one of the greatest betrayals the Nephilim have ever known is revealed, Clary, Jace, Isabelle, Simon, and Alec must flee – even if their journey takes them deep into the demon realms, where no Shadowhunter has set foot before, and from which no human being has ever returned…
Love will be sacrificed and lives lost in the terrible battle for the fate of the word in the thrilling final installment of the classic urban fantasy series The Mortal Instruments!
*Before you read on.. there may be spoilers.. so if for some ridiculous reason you have not finished this book… or have not started the series… leave now and come back later… BE GONE!!! *
My Review: After reading that summary I was pretty sure this book was going to kill me! Like… Legit I had prepared myself for some serious heart brake… ook… I've been trying to find the right words to explain how I feel about this book but I have found none sooooo….
Let me put this in Gif form…
This is how I expected to feel after reading 725 pages written by Cassandra Clare…
But instead… I was more like this..
& This..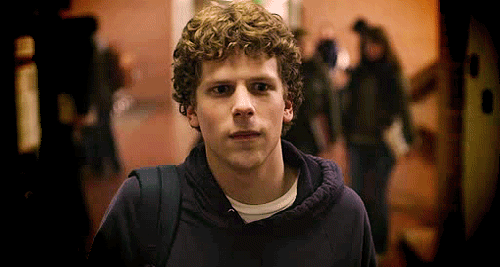 Like seriously….I was not satisfied!!!! WHY didnt ANYONE DIE??? It was waaaay too happy!!! Like… WTF NO ONE DIED!!! They were all in hell… in HELL how the fuck is it possible for a group of teenagers to enter hell & NOT DIE? SERIOUSLY??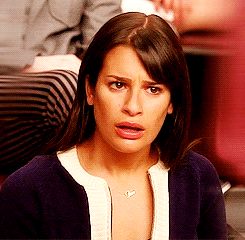 If I wanted a happy ending I would have watched a Disney Movie. Fucking Cassandra Clare. If Simon would have just remained memoryless.. THAT would have been a Solid ending.  but no…
Anyway.. that is basically the only issue I had with the book…
ALSO…
I AM REALLLLY EXCITED FOR TDA NOW!!! WHOS WITH ME???
Shortest Review EVER!!! #HOLLA
Rating: 4/5
*****
Favorite Quote:
Basically anything that came out of Alec's mouth was perfect!
~Sylvia