Have you ever had those moments in your life where you just stop having interest in things you normally LOVE to do…so you start re evaluating your life and you just don't like where you are so you take time to really get your shit together? because this is exactly where i am at right now. I have these moments when I am super comfortable in life and I don't see room for growth…I'm constantly looking for the next adventure. I say this because I haven't read much this month.. and what I did read was during the first week of September… I haven't read anything since..and I really don't think I'm going to read much for the next month.. since I'm trying to get my shit together and shit like that. ;) I'm only sharing because you probably wont see me post much… I'm thinking about starting a personal blog where I can just talk about whatever is on my mind and fun things too… let  me know if you'd be interested in reading something like that? well.. I think that's enough ranting for now.. heres what I read this month.
I read 5 books this month.
I have read 36 books this year
I pledged 40 and I am currently 7 books ahead of schedule.
Stand Off (Winger #2) by Andrew Smith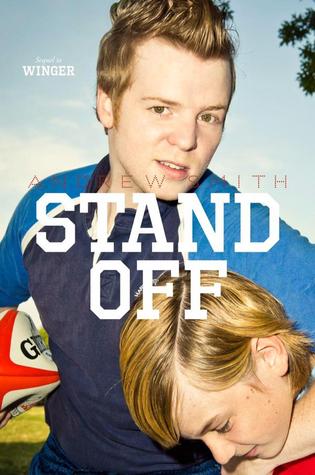 This is the sequel to one of my all time favorite books ever… and this book did not let me down. It was everything I ever wanted and more from Ryan Dean West and Andrew Smith…and to know that there will be a sort of spin off just makes me way too fucking excited!!!
Maybe Someday (Maybe #1)
by

Colleen Hoover
This is the second Colleen Hoover books I've read… and it didn't totally win me over. I just feel like she made a really great story way too fucking dramatic and what happens in this book is just not necessary. Which is why this book frustrates me so much.. like.. I enjoyed it…enough so that I finished the book but this book had so much potential.
Maybe Not (Maybe #1.5)
by

Colleen Hoover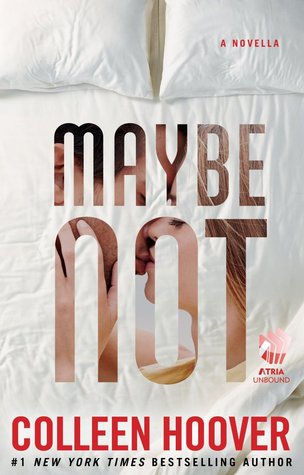 Ok so… this is the novella to Maybe Someday… ITS THE FUCKING NOVELLA.. & ITS FUCKING BEAUTIFUL! This story is so simple but emotionally complicated & its amazing! It was a solid story.. there was no unnecessary drama, it was just… beautiful. My only issue was that I wanted more because I'm a nosy mofo who wants to know all the things.
Pee.s This was everything I was looking for in Forever With You by JLynn. SMH That book makes me sad. #SideNote
Confess
by

Colleen Hoover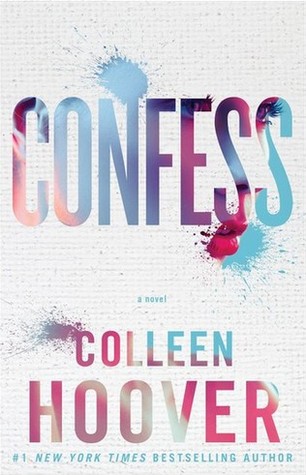 So after reading Maybe Not I decided to give Colleen Hoover one more chance.. and well… Ugh.. shes just so frustrating.. ok Confess is a beautiful story… I love the art aspect of it all… I love the romance… I love the history between the characters.. but again.. .TOO MUCH UNNECESSARY DRAMA! At this point I'm just going to ignore the stupid drama and pretend it doesn't exist. I love that this n book was based in Texas and had so much Art and the whole Confession thing is beautiful.
Benched by Sara Santana
So the last book I read my Parabatai wrote and… UGH SO GOOD! I wish I could share all the beautiful reasons why… but I don't think I can hahahah anyway.. lets cross our fingers and send good vibes to her so that she can get that shit published!!!!
~Sylvia